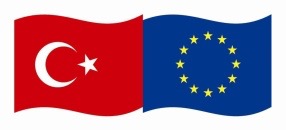 Italy (Rome, Milan And Turin), 27 November – 3 December 2016
The 30th November a turkish delegation will be hosted at Open Incet in order to know the model of local ecosytem of innovation and especially "Torino Social Innovation" programme.
They will be wecolme and accompanied by Dott. Antonio Murciano (capo staff dell'assessore all'Innovazione e Smart City della Città di Torino) who speakes about "Innovation as trigger of development: the role of city and the Turin Social Innovation Platform" and Dott. Fabrizio Barbiero (Dipartimento Sviluppo Economico, Innovazione e Fondi Europei) who speaks about "Social Entrepreneurship and the Turin Social Innovation Platform".